Not that I want to drive you away (please come back!!) but I just HAVE to share with you some of my favorite blog reads as of late. Before I do, let me tell you there are 268 subscriptions in my reader. Stop and appreciate that for a minute. 268 subscriptions, all organized, all loved, and all something I would read every. single. day. Not that I do, because who has time to read 268 subscriptions a day? They are also organized by which favorite blogger of mine reads them. I'm not kidding. I have folders titled "
Maegan
Love", "
Love's
Sunshine", "
Paris
Sunshine", "
Memory Mile
Love", among others. There's nothing I trust better for a new read than the favorite reads of my favorite bloggers. I guess I've gotten lazy, because lately they've all turned into "Insert-fav-blogger-here Love". Will have to remedy that.
Without further adieu, I give you my fav new reads and their all too fabulous folders - the trusted reason I went there in the first place!
So freakin' adorable, I can't stand it. How is it possible to look cute in every. single. picture. you take? Not sure, but this girl is rocking her world with doing just that, along with fashion, anecdotes of her adorable hubby and her, and a decent dose of life mixed in.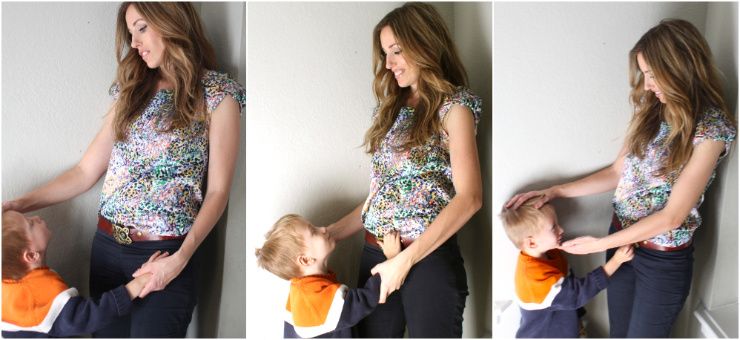 In this case, if the name fits. This woman has impeccable taste, posts TONS of eye candy, takes magazine quality photos, and manages to be a mother to triplets and two precious girls besides as evidenced by her other blog,
Full Hands, Full Heart, & All My Love Muffins
, which is equally as fabulous.
Hudson's Happenings
- *previously under I'm not sure where, but now in my personal fav daily reads
You've seen her here before on Uniquely Your City, but I just have to include her as one of my favorite new reads. Her blog is full of life and color, just like I imagine knowing her in real life would be, and her little one is squeezably cute, and has his Momma's big eyes that draw you in. And just because she might quite possibly be my favity fav (yes, I just made that up. You're welcome) new read, here is one more...
See, even her little one can't resist Momma's eyes!
A Fabulous Life
- *also previously under I'm not sure where but now in my personal fav daily reads
This girl blows me out of the water. How is it that you can start your blog three months ago and have 265 facebook likes and 1000 facebook shares? Being this girl, that's how. Also, the reason I finally bit the bullet and decided to go with this template, despite the tweaks I needed to do to make it work. Besides opening my eyes to new culture, including opera!, she's gorgeous to boot.
And, last, but not least, this girl cracks me up. Part of my love for her is that I can relate to the desire of total anonymity and admire that her blog has sky-rocketed in spite of it, and part of it is I have to laugh every time I see the Monkeyface. It's good to know she's giggling the whole time she photoshops in Monkeyface as well. And you know when someone can look adorable with a monkey face, they really have the best of both worlds, don't they?
Go. Read. Enjoy. Then, come back and tell me which of these is YOUR fav.
Update: All broken links should now be fixed. Note to self: blogger does not like to link to about pages.
Remember to check out Uniquely Your City and submit your entry in time for June's feature post. So excited seeing the emails for posts coming in! And like my facebook page while you're at it.